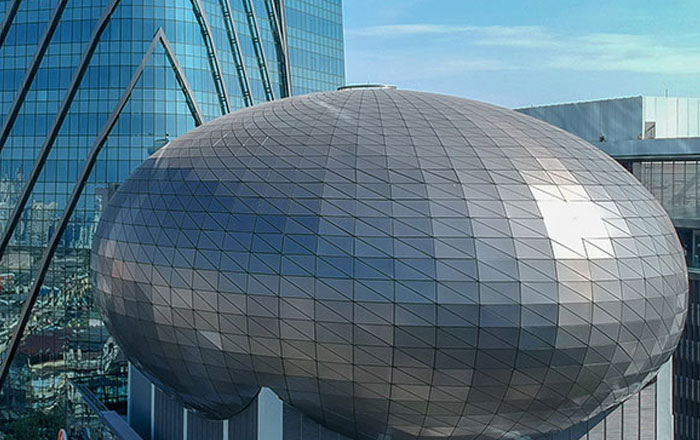 Composite Panel
Composite Panels are innovative products for decorating the building shell in a new era that help meet the needs and increase the ability to design more. The products can be installed inside or outside of the building and also take a variety of shapes and forms according to desired design without limitation.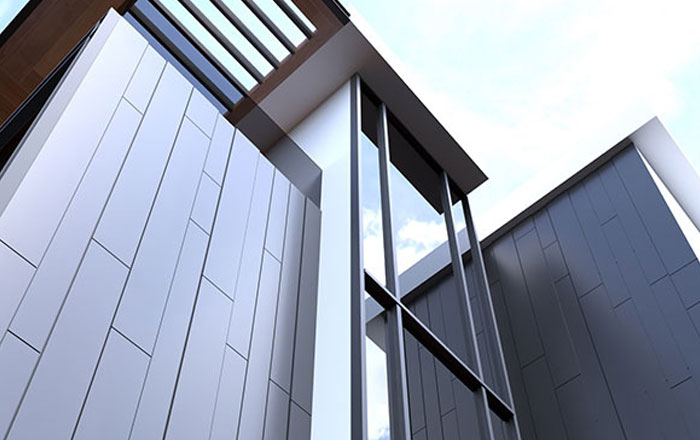 Solid Sheet Claddings
Prefabricated Solid Aluminium Panels come in various types of surfaces, patterns, shapes and sizes of sheets to select from depending on their needs and type of application. The products can be installed both on the inside and outside of the building. These panels are suitable for special design work that requires distinctive identity.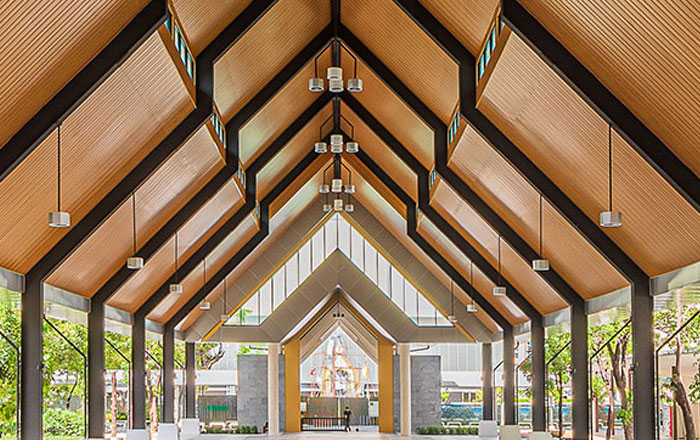 Ceiling Systems
Ceiling Systems are designed and developed for a wide range of applications. Products can be customised according to the needs to fulfill the expectations of the customer's design. Fameline Ceilings can be installed both inside and outside of the building and are typically used for decorating or covering the ceiling system for aesthetics and neatness.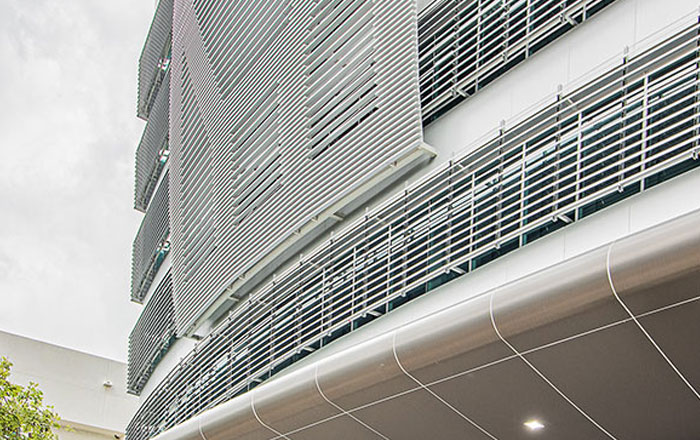 Architectural Louvers
Architectural Louvers help protect and control the amount of sunlight entering, have high efficiency of airflow and can reduce the amount of wind-driven rain that can enter the building. They are designed to be balanced in regards to performance and architectural aesthetic. With the design the shape of the louver is outstanding, the aesthetics are also modern in appearance.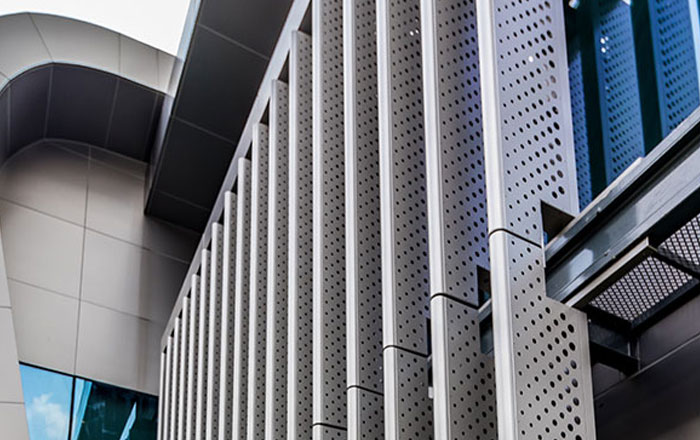 Smart Architecture
Smart Architecture is the use of technology to increase the efficiency of existing products. It is an innovation for building decoration to create convenience in use to promote better quality of life, save energy and create an overall better living environment.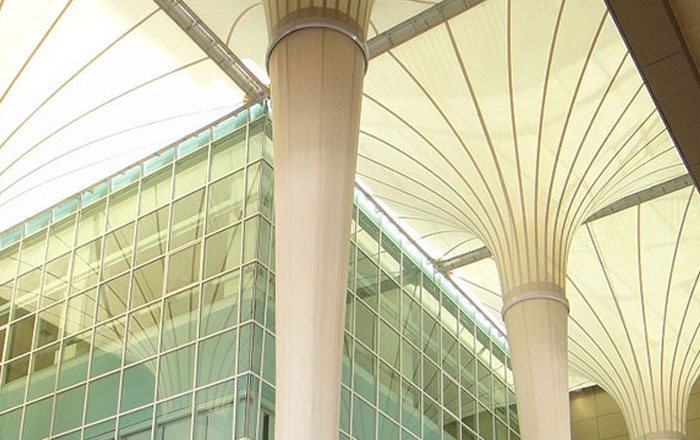 Textile Architecture
Textile Architecture is a popular material used to promote reputation and image by making the project stand out from others due to its lightweight structure. It can be installed easily and at a fast pace. It has flexible, translucent and well-ventilated properties. Shapes can be freely designed as desired by customers and are more versatile than other materials.