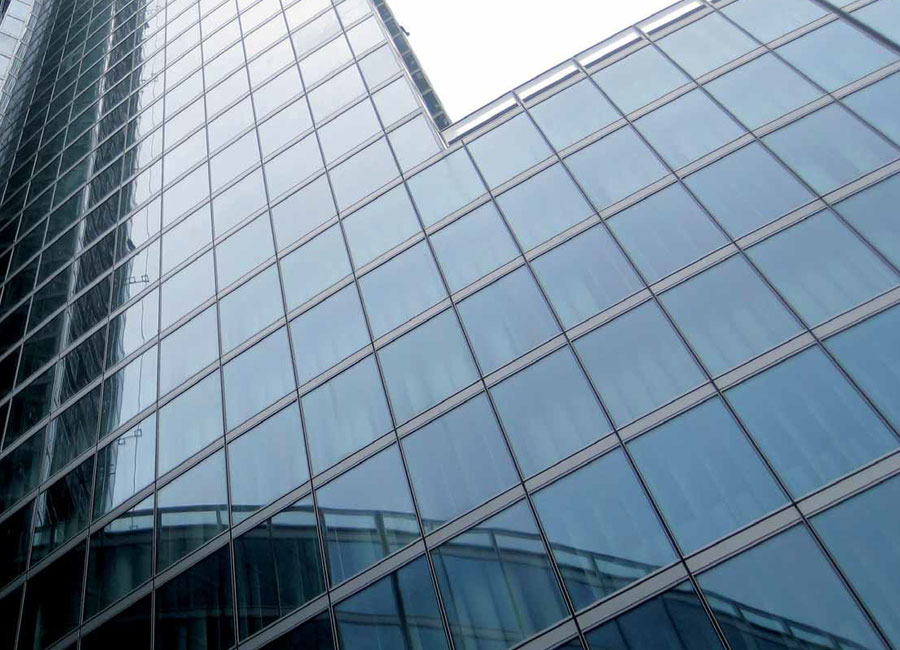 Curtain Walls
Poliedra-Sky, your ideas take form
Poliedra-Sky frees designer's creativity stimulating the realization of innovative concepts of space and light.
Poliedra-Sky is not only aesthetically pleasing but also a highly innovative technology for the creation of increasingly complex geometric shapes made from glass, stone, wood and composites.
The wide range of extraordinarily exciting and different finishes include gloss, matt, extra-gloss, oxidized, scratch proof and self-cleaning. The thermal-break Metra profiles and the Poliedra-Sky photovoltaic system enable to save and produce energy. Moreover, Metra guarantees absolute air tightness against all atmospheric agents, unbelievable durability as well as acoustic and thermal insulation for every climate and latitude on the planet. Enjoy your vision… with Poliedra-Sky.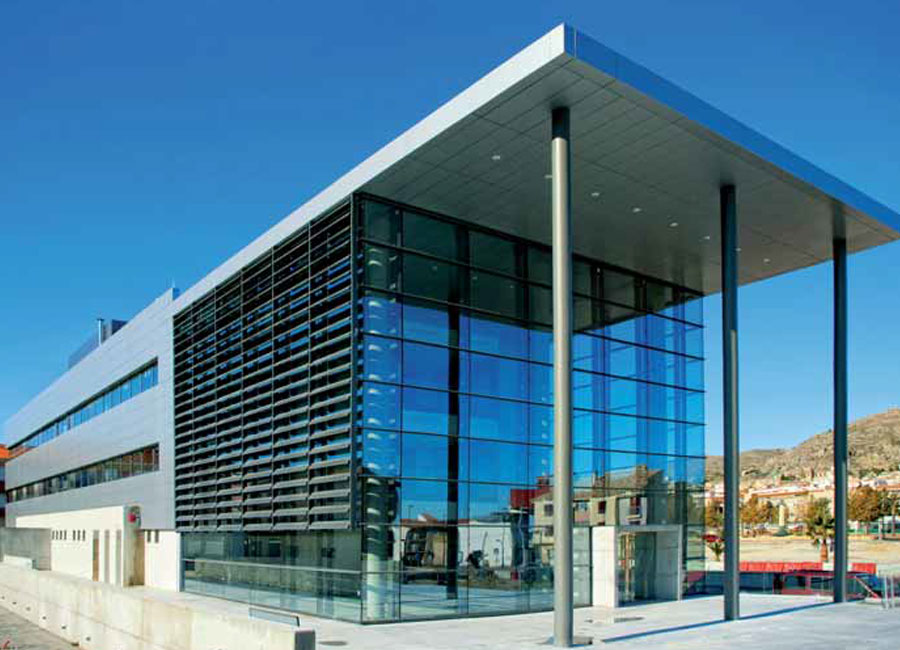 Sunblades Systems
The design that protects and recharges your ideas with energy
The evolved and contemporary style offered by Metra sunblades systems is extraordinary. The new sunblades series is not simply a sun protection device – its use ranges from buildings to private homes and adds aesthetic value to any architectural design. Every home becomes more enjoyable and more liveable when you can choose between light, twilight or darkness… easily and at any time of the day. The simple insertion of photovoltaic panels in the blades produces clean energy with low environmental impact.
The sunblades can be supplied with all Metra systems surface finishes; automation can be managed by a home domotic system.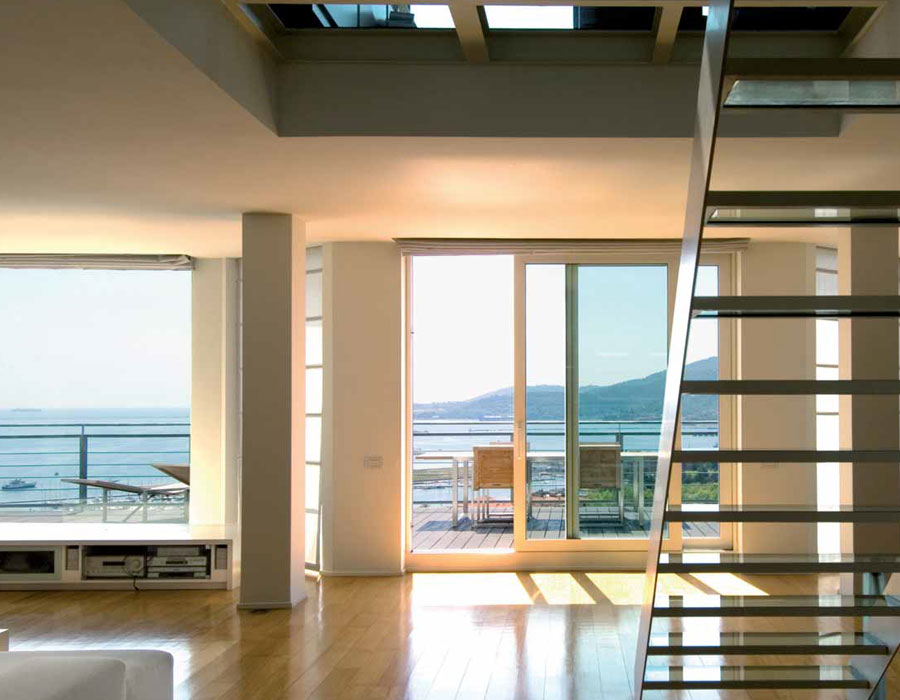 Sliding Windows
The landscape becomes a benchmark for living
Choosing and offering a Metra sliding system means adopting a lifestyle that is increasingly contemporary and comfortable. Metra's sliding systems encompass all the technology and design a designer needs to enhance interior and exterior design solutions. Large windows, refined designs, even ultra-thin windows (ranges from 50 mm to 150 mm) with an aluminium core. Compared to solid wood or PVC, Metra sliding systems offer performance, aesthetics, safety, air-tightness, durability and comfort… to this we add a vast range of stunningly stylish surfaces, including natural wood.
Maximum air-permeability, water-tightness, wind resistance performances in all climates, but also salt resistance and exceptional thermal and acoustic insulation.
Burglar-proof glass – Suitable for anti-theft system – Suitable for household automation and domotics – Suitable for combination with sunblade systems – Extremely smooth sliding action.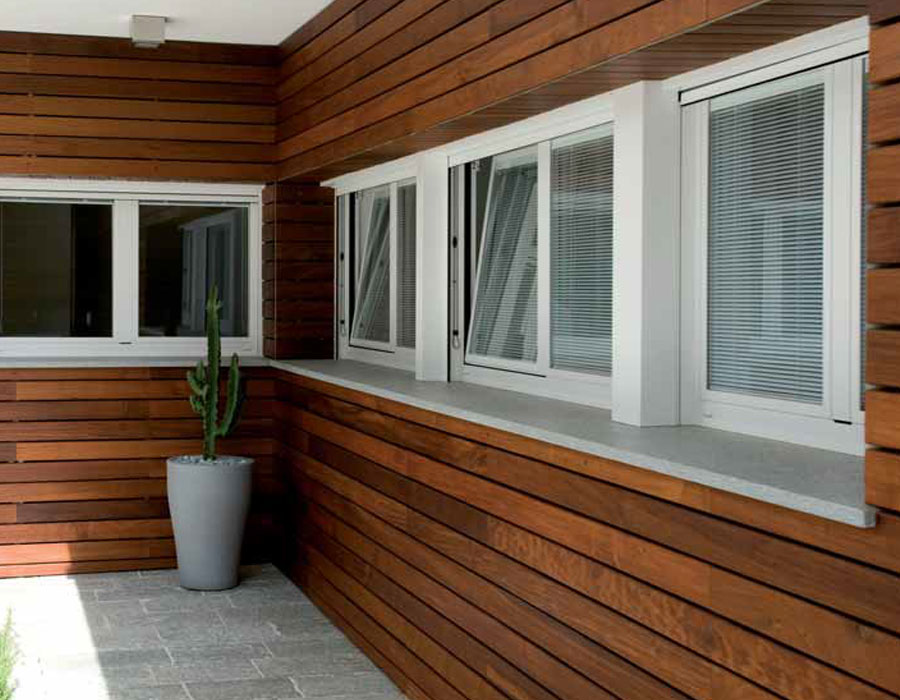 Casement Windows
From regulatory compliance to thrilling designs
Aesthetic and structural excellence, taste and technology combine to enhance and protect your living experience.
Great versatility that never sacrifices the external appearance. Metra's casement windows and entrance doors are suitable for all your living needs: from town centre to contemporary architecture, from mountain refuge to seaside or countryside villa.
Resistant to any type of atmospheric agent or climatic condition and with great long-term performance. Metra's casement systems, with an aluminium core, guarantee thermal and acoustic insulation to your home while saving a significant amount of energy.
Design can be chosen from eight aesthetic lines available in a wide range of thicknesses (from 50 to 75 mm).
There are many types of opening, accessories, coloured surfaces and coverings that can be applied in compliance with all municipal regulations, including heritage or protected sites.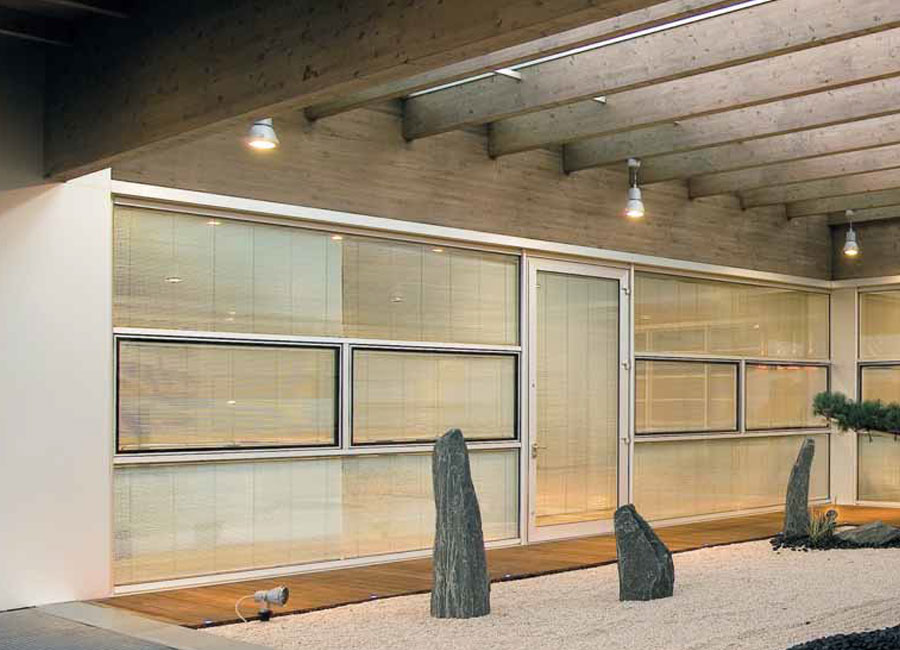 Doors and Partition Walls
Divide your spaces with style
Metra doors can be used in private living areas as well as in office spaces… in both cases, these solutions are perfect for many architectural settings. The partition walls are part of a complete system of profiles and accessories that optimize and demarcate spaces according to individual needs.
The common thread is without doubt style, structural synthesis and quality. Aluminium, natural wood, monolithic glass (8 mm)… the raw material is moulded according to the requirements and aesthetics of the project. Door and wall thicknesses can be ultra-thin and frames can have different shapes and aesthetic lines. There are many types of exciting finishes, from multilayered natural pigments to various effects such as metallic, oxidized or sandblasted. Metra doors and partition walls guarantee solidity, perfect air-tightness, durability and acoustic comfort. The numerous accessories ensure a wide range of choice and cater to all aesthetic tastes.